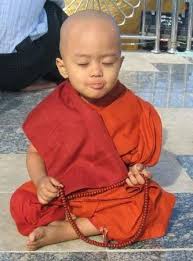 Often a fitting answer to a question is, It's complicated. It's a mystery. While that could be my answer because I really don't know, it is often my answer because we human beings are complex mechanisms.
Just do this, whatever is being prescribed as a solution, might be the one answer that is needed in a moment, however, to evolve Wholistically (body, mind, soul, spirit, emotions) takes a balancing of processes and focused inner work.
Ultimately we need to do something in the moment that assists us to move toward wholeness; versus sitting in pain and suffering and asking "why?".
The journey of Awakening is not easy. It requires enormous amounts of self-effort, letting go of being comfortable and the willingness to embrace the apprehension and inconveniences of change.
There are many things we can do and the most important is to create Stillness, so the mind and emotions do not run us. First, we begin with quiet, moving into silence and then the Stillness comes.
One way to do that is to simply sit without distraction and observe your inhalation and exhalation. When thoughts come do not engage them. Just go back to watching your inhalation and exhalation,  focusing your attention on your breathing ~ in and then out, in and then out… relax in the moment of watching your breathing.
You will notice that you become calmer. The system relaxes, your mind relaxes ~ you become more relaxed and present. Awakening comes from being present…not trying to figure out anything…not trying to accomplish anything…just staying present to your breathing.
While there may be one simple answer to Awakening, such as Love Yourself, Pray, Have Faith and on and on…  how one accesses that must be developed for the ultimate unfolding and expansion of Higher Consciousness.
Awakening comes from the Stillness within that reveals that you are okay, everything will work out, solutions become clear, all is well in your world, God dwells within you as you.
May We All Walk in Beauty.