Personal Transformation, Learning and Enhancing Shamanic Skills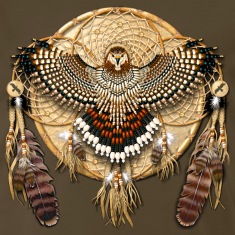 Consciousness is uploading and expanding everything on our Planet as a result of the Cosmic Shift the whole Galaxy is experiencing. Like surfing a wave, balancing skills are necessary.
This course provides an opportunity to immerse oneself in the Shamanic point of view, enabling one to maintain balance and joy as the consciousness of the Planet accelerates and expands consciousness for everyone.
In this Intensive you will:
Learn or enhance Shamanic tools for balancing your response to life through the power of being present, grounded and available.
Gain insight into the Journey to self wisdom and self healing.
Study ancient methods of skillfully dancing with ordinary reality and non-ordinary reality to find answers you need.
Meet and work with Compassionate, Benevolent Helpers/Allies who are waiting to assist you on the path.
Receive training or enhance your skill level in Shamanic Soul Retrievals, Shamanic Extraction Healings and Shamanic Divination.
Grasp the fundamentals of Medicine Drumming and experience the powerful dynamics of a drum circle.
Increase your Personal Power to improve all areas of your life.
A Certified Shamanic Practitioner Certificate will be awarded upon completion of the class.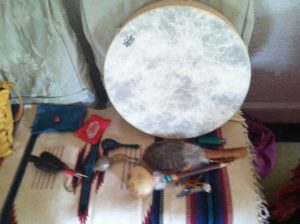 Schedule: Dates TBA. Each class day runs from 10AM – 8PM.
Cost: $1800.00 (Early bird price of $1400.00 offered); meals and snacks are included in the price.
Facilitators: Facilitated by Ahalya Running Deer and assisted by Sr. Shamanic Apprentice, Mirabai Medicine Hawk.
Where: The Mahavatar Babaji Mystery School of Rochester
267 Jacobs Road Macedon NY 14502
If you do not already have one, you will need to purchase a drum for the class; please contact Mirabai for details.
Enroll Now!:
For more information: Please contact Mirabai Marquardt 585.330.9367; mirabaiwellness@gmail.com or Ahalya at: Ahalya@ahalyarunningdeer.com.
About Ahalya Running Deer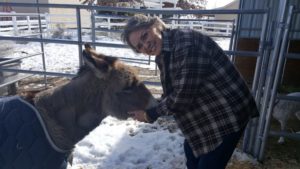 Ahalya Running Deer is the Spiritual Head of the HARI OM TAT SAT Hermitage, The Tao of Zen Institute and the School of Self-Mastery and Shamanism. A western woman trained in the eastern traditions, she brings a delightful humor and practical wisdom to complex teachings. For over thirty – five years a dedicated student of her Teacher in eastern philosophy, human potential, and metaphysics, Ahalya is trained in Shamanism and is a Lineage Holder
About Mirabai Medicine Hawk

Mirabai Medicine Hawk is the Spiritual Head of the Mahavatar Babaji Mystery School of Rochester New York. As a Spiritual Teacher and Spiritual Leader her mission is to to kindle the Light of Greatness in others. She is a devoted disciple of her Guru, Ahalya Running Deer, and is her Senior Shamanic Apprentice.