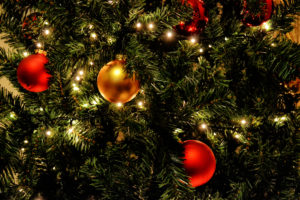 I received my annual Christmas card from Nino, the Godfather of my two sons. This is a no-nonsense man, who is a genius in the financial field and the most opinionated human being I have ever met. He is also clear about his ideas and loves to hear the opinion of others. He is not sentimental and yet, has the kindest heart a bit hidden by his intense intellect. Everyone who knows him will tell you he is a one of a kind. He is one of the people in my life I am most grateful for.
I have been receiving Christmas cards from him for about fifty years and this year was the best yet. It is a photo of a beautiful Christmas Tree with the message:
"People are so good during Christmas. As I write this we are recovering from the Sonoma County fires. People of all types and races came to help each other. That is what Christmas is to me. I hope it is the same for you."
Growing up in Sonoma County I have many friends and family there. Some lost everything. Nino's message reminded me of all those suffering around the world, and that I have nothing to complain about.
Regardless if the Holidays mean Menorah, Christmas Tree, Santa Claus, Nativity and all the other symbols for the Winter Solstice, it is a time to pause, be grateful for life and send Love and Good Will to all.
May We All Walk in Beauty.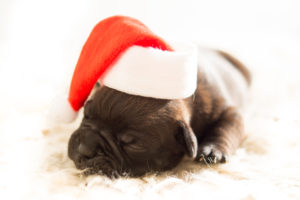 I have attached last year's Christmas message for those who may not have seen the Christmas story. Merry, Blessed Christmas!
Post: December 11, 2016: Christmas Means…
I look out my window I see the thick frost with a slight dusting of snow that visited us last night. I wonder if it will snow on Christmas Day. Not being from snow country and now living in it, it seems only fitting that we have a White Christmas.   Of course, I will be in Portland, OR this year for Christmas so the odds are less ~ and still possible.
In the meantime, I listen to traditional Christmas music, non-stop, bask in the Christmas lights in our neighborhood and consider what the season means to me.
My Christmas experience has been so varied over the years. I raised my sons with a traditional Christmas; lots of decorations, the Sacred Crèche, Christmas cookies, turkey dinner, presents, stockings hung, Santa Claus and a large extended family.
I have also spent Christmas with only me. The first time felt a bit odd. I didn't have all those things to do. I thought of the advertisements showing family's gathering together. I thought about all my family Christmas experiences.  I considered that I was missing something; sadness whispered to me.
Then I asked sadness to be still because the truth was that I wasn't sad. Habit and old belief systems thought I should be because things were not the same. It's true that the outer looked very different. I noticed though that when I thought of Christmas my heart warmed. When I saw Christmas lights or heard Christmas music I smiled. There were times when I was alone at Christmas with no outer trappings yet I knew it was Christmas and I was glad.
As I consider what Christmas means to me I am reminded of a story. I wish I could tell you who wrote it ~ I am grateful for the author sharing. May it touch your heart to remember what Christmas means to you.
May We All Walk in Beauty.
Here's the story. I hope you like it.
The "W" in Christmas
My son, Nicholas, was in kindergarten that year. It was an exciting season for a six-year-old.  For weeks, he'd been memorizing songs for his school's "Winter Pageant."
I didn't have the heart to tell him I'd be working the night of the production. Unwilling to miss his shining moment, I spoke with his teacher. She assured me there'd be a dress rehearsal the morning of the presentation.  All parents unable to attend that evening were welcome to come then.  Fortunately, Nicholas seemed happy with the compromise.   So, the morning of the dress rehearsal, I filed in ten minutes early, found a spot on the cafeteria floor and sat down. Around the room, I saw several other parents quietly scampering to their seats.
 
As I waited, the students were led into the room. Each class, accompanied
by their teacher, sat cross-legged on the floor. Then, each group, one by one, rose to perform their song.  Because the public school system had long stopped referring to the holiday as "Christmas," I didn't expect anything other than fun, commercial entertainment songs of reindeer, Santa Claus, snowflakes and good cheer.
 
So, when my son's class rose to sing, "Christmas Love," I was slightly taken aback by its bold title.  Nicholas was aglow, as were all of his classmates, adorned in fuzzy mittens, red sweaters, and bright snowcaps upon their heads.  Those in the front row- center stage – held up large letters, one by one, to spell out the title of the song.  As the class would sing "C is for Christmas," a child would hold up the letter C. Then, "H is for Happy," and on and on, until each child holding up his portion had presented the complete message, "Christmas Love."
 
The performance was going smoothly, until suddenly, we noticed her; a small, quiet, girl in the front row holding the letter "M" upside down – totally unaware her letter "M" appeared as a" W".  The audience of 1st through 6th graders snickered at this little one's mistake. But she had no idea they were laughing at her, so she stood tall, proudly holding her " W".  Although many teachers tried to shush the children, the laughter continued until the last letter was raised, and we all saw it together.  A hush came over the audience and eyes began to widen.  In that instant, we understood the reason we were there, why we celebrated the holiday in the first place, why even in the chaos, there was a purpose for our festivities.  For when the last letter was held high, the message read loud and clear:
"C H R I S T W A S L O V E"