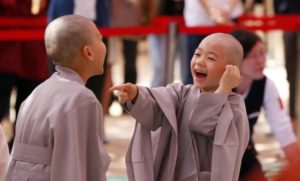 We create stories (interpretations) about our experiences through the filter of our bias. These stories are not based on reality. They are steeped in our interpretation.
Bias is a colored filter of perception. Think sunglasses…rose colored, green, blue, or brown tint.
While an event happened, our feelings about it, our opinion of it, our viewpoint of what happened, the reason, or the motivation of others involved are created by the story teller.
It occurs to me that when some folks realize they have created a story about an experience, they then have an explanation. Explanations come through the filter of bias.
Even more subtle is when people discover a story they have created and then as though expounding a new-found wisdom, create a story about the story.
The hidden agenda behind creating a story or explanation about our story is that we don't have to change. We can remain feeling right.
The discovering, the new-found awareness is the first step. We have to then change the story. We have to change the way we have been seeing things.
As we notice the stories we have about our experiences we can begin to understand our view of the world and how we see ourselves. How we see both of those is through the filter of our perception… the stories (our interpretation).
We will know we have succeeded when we feel differently about the original experience and have nothing more to say about it. There is no more story and no more story about the story.
May We All Walk in Beauty.