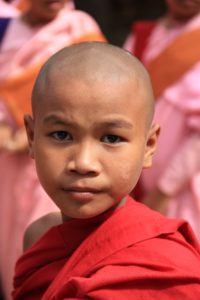 It takes a lifetime to get to know ourselves. Of all the relationships we have, the one with our own self is the most important. Even our relationship to a higher power is second to that. Actually, our relationship with ourselves dictates our relationship with whatever we deem as that higher power.
One could argue it is the reverse…that we must be in relationship with a higher power in order to have a clear and loving relationship with ourselves.
Yet, like all relationships, it is what we bring to the table that counts. If we do not understand ourselves, our values, motivations; if we do not love ourselves, if we are looking to our relationships to make us happy and complete, we have missed the point of relationship.
The journey to Awakening is Knowing ourselves in all aspects of our unique expression as a human being and Soul. Lao Tzu reminds us of this: Knowing others is wisdom, knowing yourself is Enlightenment.
May We All Walk in Beauty