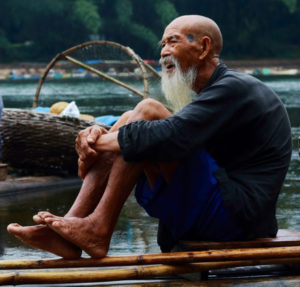 I'm an Elder and I find myself reinventing myself, yet again. Actually, reinventing feels like a continual process of evolution. Still, this particular time is a more conscious effort on my part. I have heard from friends that they are feeling the same way about themselves.
My reinvention of me may not look so from the viewpoint of others, yet I witness the truth of it within myself. I find the experience liberating, full of Grace and Blessings. It takes a lot of inner work before the outer work unfolds.
Reinventing myself isn't about what I want to do with my life, in the sense of purpose. I am clear on that. It's about how I want to express it. I remain a dancer. I am looking at the dance steps and rhythm that can serve both myself and others better in my self-expression and usefulness.
As I reinvent myself, what new actions will I embrace, what direction will I choose, how will I respond differently? I dig deep. I embrace this new dance, relax into the unfamiliar rhythm. I hear my Higher Self breathe in delight that I can hear this next octave. I take the next step.
Each higher mountain we ascend allows us a greater perspective, a broader vision, we can see more. We can breathe in the vastness of possibilities, see ourselves in relationship to the panorama we are witnessing that was not possible before.
This being able to have a new viewpoint is not the same as striving, hoping or thinking positive. When the feeling of reinventing one's self enters our consciousness, it is compelling, almost demanding; a Knowing that the winds of change are working on us. That it is time.
Like some of you, I have had many reinventing experiences. This one feels unique in my experiences. Perhaps it is because I can no longer take for granted how many years I have left on the Planet. There is no bucket list going on here. There is simply an even greater awareness of myself and how I might be a greater contribution to others and to my own journey.
Something has occurred for me. The view is not the same now. The dance rhythm has changed.
I am inspired by others who are experiencing their own version of reinventing themselves. There is so much joy and beauty in the revelation of how you want to show up. We are not the same version of who we used to be. We are not the same version of who we will become. We are recognizing, embracing and doing something about it. What a Blessed Ride!
May We All Walk in Beauty.