We live on Mother Earth surrounded by Mother Nature; there's a little bit of mother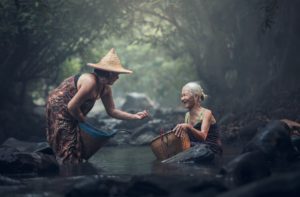 in all of us. So, Happy Mother's Day to those of us who are mothers, were mothers, will be mothers, have/had mothers!
Take a time out and watch Ode to Women, a beautiful video by South Asian Hip Hop Artists and celebrate the mother nature in all of us.
May We All Walk in Beauty.